Bob Gentry Album Review
I recently purchased the Bob Gentry CD as a present for my darling wife Mrs Haddock, so I thought I'd give it a go.
Bob's CD is great, I would categorize the music as rock/pop and it kind of reminds me of a mix between Bon Jovi and Bryan Adams. I have only listened to the album a couple of times, and already it grows on me the more I hear it. At present there is a track called Goldie Hawn that I can't get out of my head. The lyrics are excellent. He is certainly a very talented singer/songwriter. The Juniorette has also given the CD a big thumbs up and likes dancing to it.
You can listen to Bobs songs here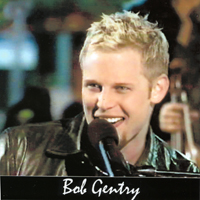 ........and keep up with goings on his life at his Blog/Journal site